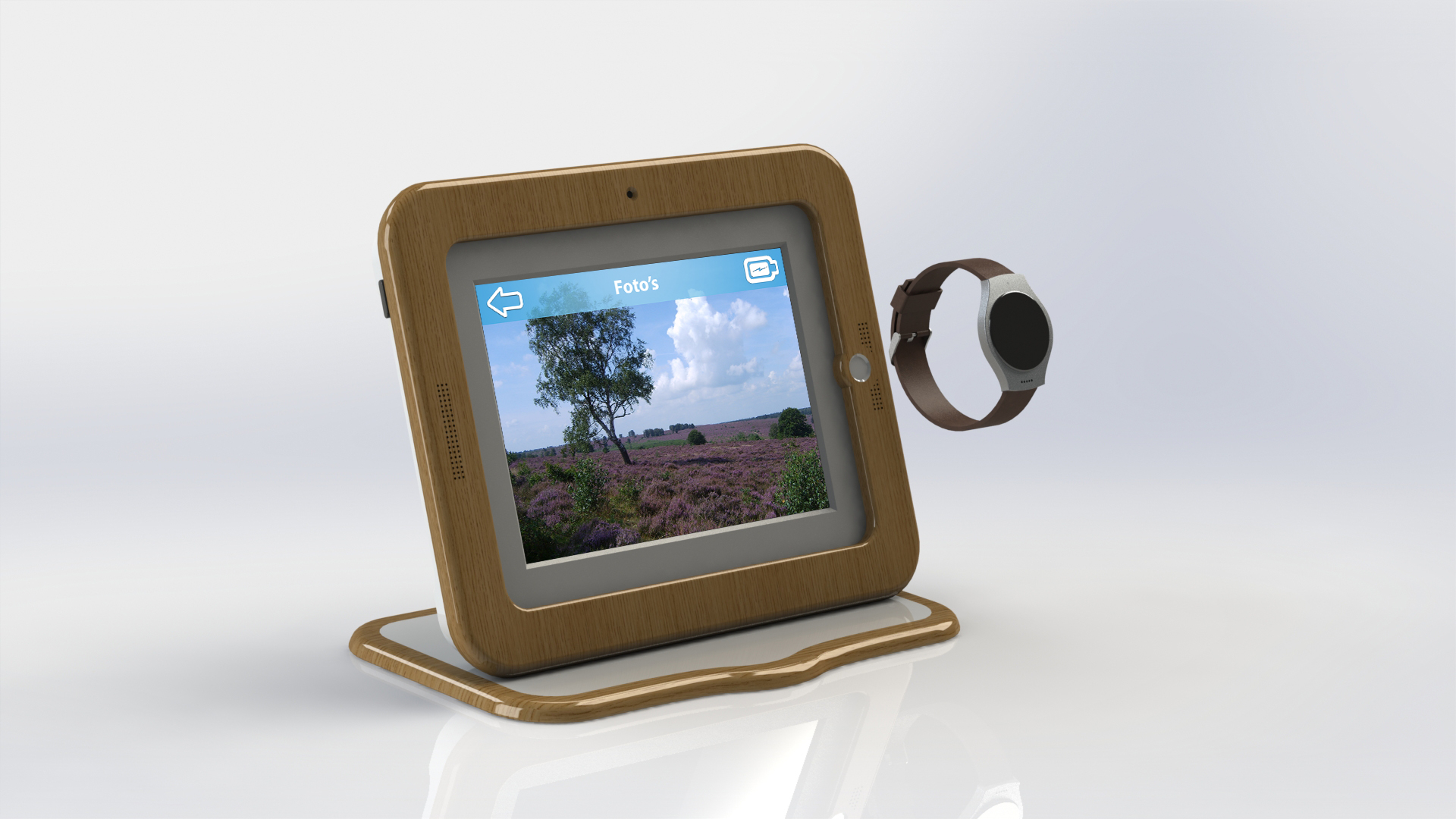 Elderly Monitoring System
2015 - the elderly monitoring system was designed as a way to monitor elderly people with problems of reduced mobility and keep them safe. These elderly can have trouble with walking or other related problems. The watch has different sensors that monitor activity, heart rate, stress levels and daily activity. This data is processed by the tablet that has a direct connection to the care providers. When the elderly has fallen or other problems occur an alarm is triggered at the care providers, who can take actions by means of video calling the elderly person to see their condition.

The tablet looks like a picture-frame so it won't be an alien object for the elderly target group. The tablet can also be used for looking at photos, listening to music and (video) calling friends and family. This way the tablet and watch are not only a medical devices but can also be used for personal usage.